Premiere Myrtle Beach Cleaning Service:

SurfSide Cleaning
One extremely satisfied customer said: "More than just a cleaning service, they're Cleaning Professionals!"
- Jessica T.

Welcome to the SurfSide Cleaning Company, your premiere
Myrtle Beach cleaning
service. SurfSide offers professional solutions to all of your cleaning needs including: residential cleaning, rental property cleaning, commercial janitorial service , and office cleaning contract options.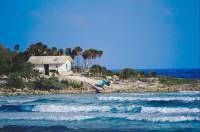 The SurfSide Cleaning Company was established more than 10 years ago, after observing a need in Myrtle Beach (and the surrounding areas) for specialized cleaning services for residential and commercial properties. Using our more than two decades of experience combined with meticulous attention to detail; we treat your property as if it was our own!

Principal Elements of the SurfSide Cleaning Company

A full-spectrum of service options: residential cleaning, commercial janitorial service, rental property cleaning and

office cleaning contract

options

Experienced Professionals

Safe Cleaning materials

Reliable Fleet of Trucks able to handle any job

Most up-to-date cleaning technologies

Well-established reputation

More than 20 years of experience

Free estimates

100% Satisfaction Guarantee

Licensed

Bonded

Insured

Here at the Surfside Cleaning Company we always use the highest quality cleaning products available when serving our clients.  We never cut corners!  Remember our logo - "We clean and Shine!" 

The SurfSide Cleaning Company Pledge:
We strive to provide outstanding quality and service to each and every customer. Our clients continue to use our service because we faithfully deliver the best cleaning service on the Grand Strand.

Receive free cleaning service quotes for the following properties!
Residential: Homes, Condominiums, Vacation Rentals by Owner and Home Owners' Associations
Commercial: Janitorial Services including Small Offices and Office Buildings. Our services are available to every sector of the Business Community whether small, medium or large sized companies.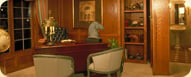 Let SurfSide Cleaning's professional service help keep your house clean.  Professional cleaning helps free up your time, reduce maintenance costs and maintain your home's value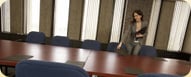 Our full range of commercial janitorial service offerings are the perfect fit for office buildings, medical and professional suites -- even Home Owners Associations (HOAs). Contact us to learn more about our janitorial service contract options.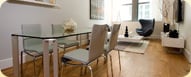 Many condominium complexes in Myrtle Beach use our first class cleaning services. We are thorough, and we are experts at keeping your residence at its best.

Copyright © 2009 SurfSide Cleaning Company: Myrtle Beach cleaning company. All Rights Reserved.